With Mother's day is almost here, are you ready to celebrate the woman whose name is mom?  It is essential and necessary for us to embrace and honor the  q u e e n  mother.
A mother's love is calming gentle and pure. What better way to show mom love than by gifting her calming pearls, gentle copper and purifying hematite? 
Here's a list of must have jewels that are totally mom approved.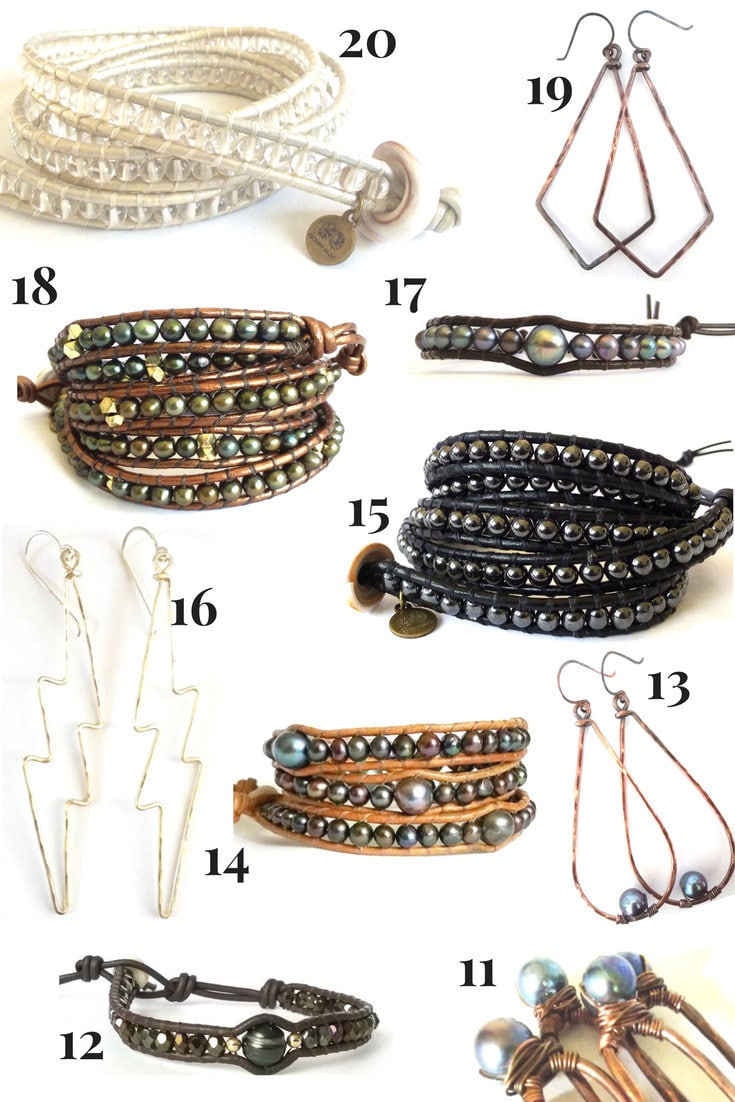 20. CORAL BRACELET- Quartz crystals on pearly white leather. 
19. LUPE EARRINGS- Hammered copper kite shaped earrings. 
18. KALO II BRACELET- Dark olive pearls & gold beads on metallic copper leather.
17. KAUA BRACELET- Peacock pearls with a large accent pearl on dark leather. 
16. LIGHTNING BOLT EARRINGS- Rad 14k gold-filled lightning bolts for ears.  
15. PO BRACELET- Hematite on black leather. 
14. PEACOCK DREAMS BRACELET- A triple wrap peacock pearl bracelet. 
13. WAIMAKA EARRINGS- Teardrop shaped with large freshwater pearls. 
12. IRIS MINI BRACELET- Glass beads, 14k gold-filled beads and a Tahitian pearl. 
11. PEARL STICKS- Hammered copper hair stick with a freshwater pearl.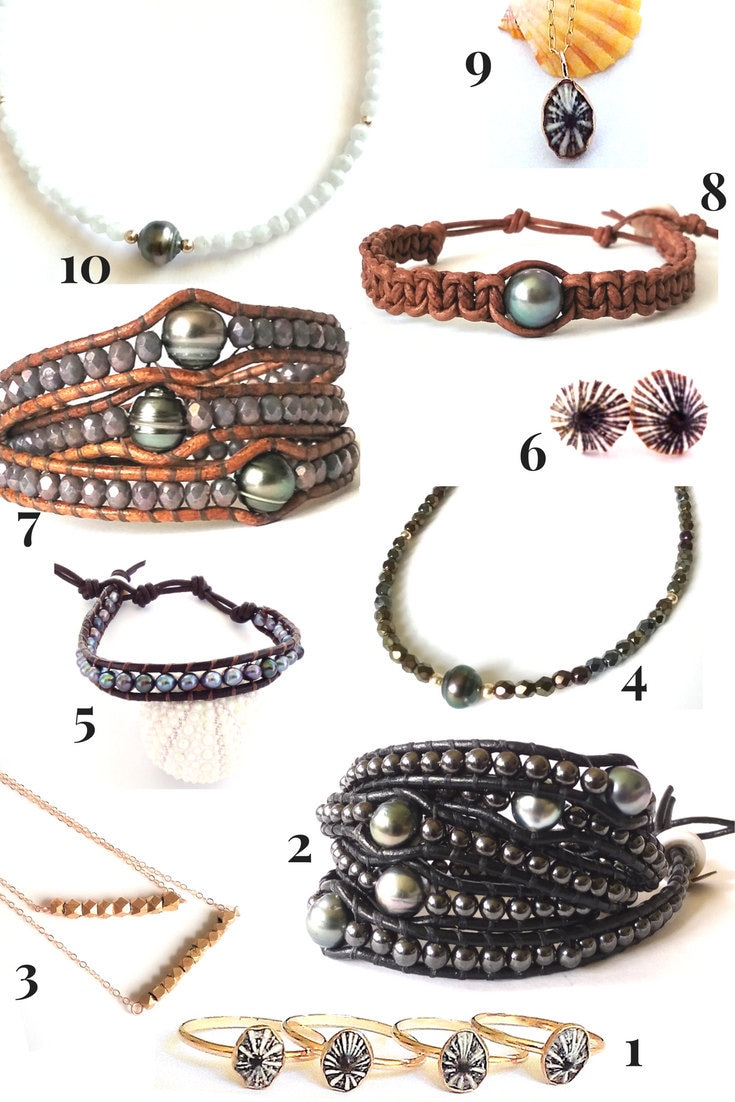 Mom... a title just above queen.
10. MAHINA CHOKER NECKLACE- Glass beads, gold-filled beads & a Tahitian pearl. 
9. MINI 'OPIHI NECKLACE- Mini Maui 'Opihi shell in a gold-filled setting. 
8. WAI BRACELET- Large freshwater pearl on macrame leather. 
7. PURPLE RAIN BRACELET- Lilac glass beads, Tahitian pearls on leather. 
6. 'OPIHI STUDS- Maui 'Opihi shell stud earrings. 
5. CLASSIC BRACELET- Freshwater pearls, dark leather and a Maui Puka shell. 
4. IRIS CHOKER NECKLACE- Iris brown glass beads, gold beads & a Tahitian pearl. 
3. GRACE NECKLACE- Brass beads on a gold-filled chain. 
2. LAVA ROCK BRACELET- Hematite beads, Tahitian pearls and black leather. 
And the best gift for mom...
1. MINI 'OPIHI RING- Mini Maui 'Opihi shells in a gold-filled setting. 
We love you mom! XOXO
ALOHA || OCEAN JAZZ