As I was strapping the surfboards onto the car, plans quickly changed as I heard there were NO waves! The kids and I were set on making it a beach day, so instead of being bummed 'cause I couldn't surf, (I surf like twice a month, haha ), I decided to make a quick body scrub to make things exciting.
When body scrubbing at the beach equals excitement :) 
As the boys loaded their fishing gear into the car, I grabbed a few ingredients from the cupboard and mixed them in a jar. 
At the beach, I rubbed the homemade mix on my body, and even put a little on my face. I let it sit for a few minutes, snapped a few pics, then jumped in the water to rinse off. Normally my skin feels a little dry and salty after swimming but this time it felt good...
There are many body care brands that create delicious and luxurious scrubs made here on Maui. My goal is to try most of them and share the results in a future post. Until then, here's my to-go, quick and easy scrub. 
Equal parts (I used about 1/4 cup) of:
-Coconut Oil (I use coconut oil for everything!)
-Ground Coffee
-Brown Sugar
I also added:
-A dash of cinnamon (Why not?)
-Dried lavender leaves 
Mix together in a container and enjoy. 
Aloha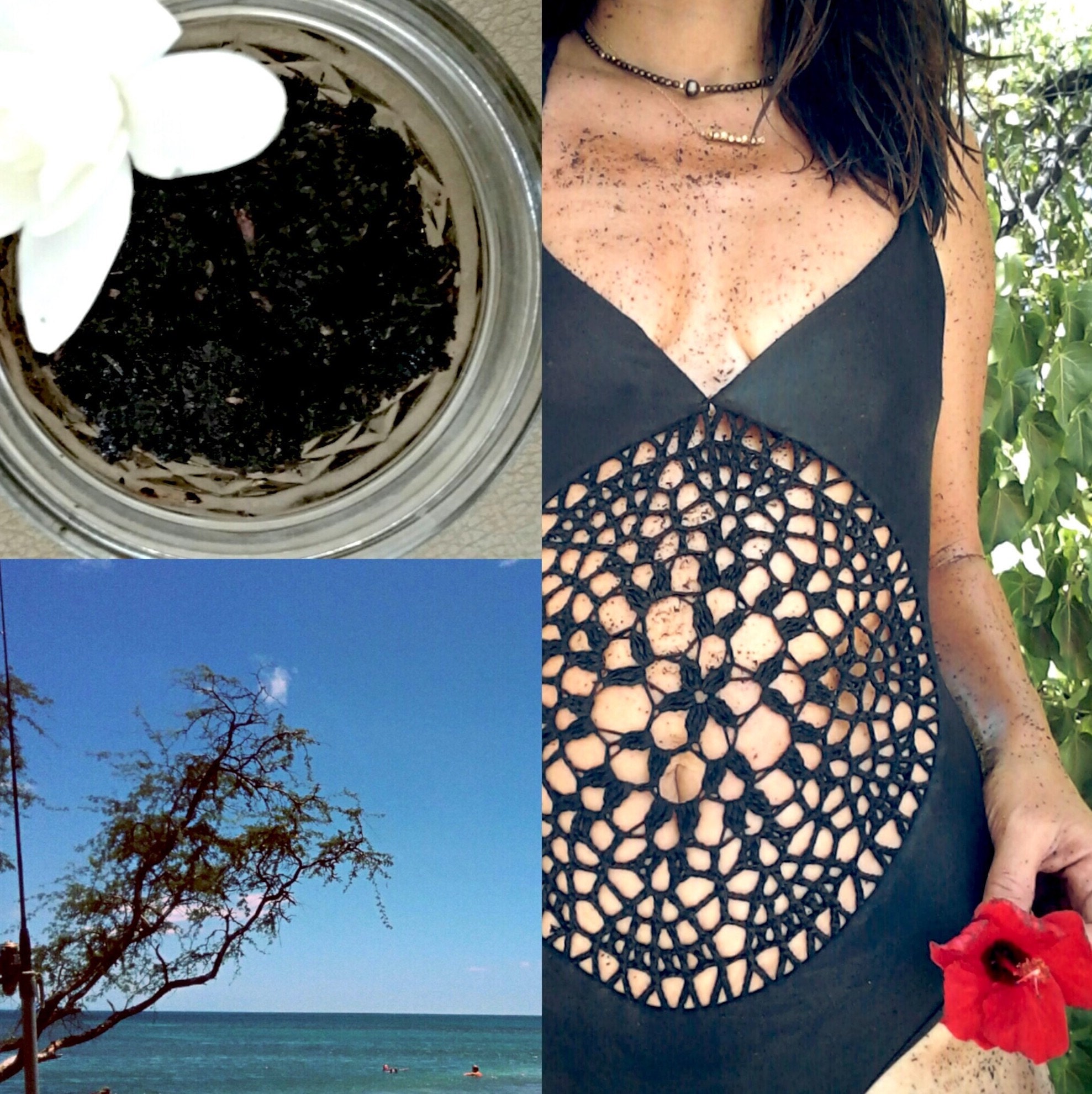 ***Wearing the Iris Choker Necklace & Grace Necklace in the Poppy One Piece by Frankies Bikinis on a beach in Hawaii***